DAR Full Info
DAR: 11th year for DAR, The 45 mile/ 73km course will take you to some of the best gems on the Dingle peninsula, Co. Kerry, Ireland. Biking around Slea head, following in the footsteps of St Brandon climbing Ireland's second highest Mountain range Mt Brandon and kayaking in Dingle Harbour.
Route description
NEW 2023 Start on bikes from Dingle Marina, no racking of bikes. Just arrive at 07.40 on bike ready to go.
1. Cycle 44km around the Slea head drive to the Bike transiton (T1) at the foot of Mt Brandon at Baile Breac.  Distance 44km / 27mls  Height Gain 300m  Height Loss 260m
All of cycle is on surfaced public roads.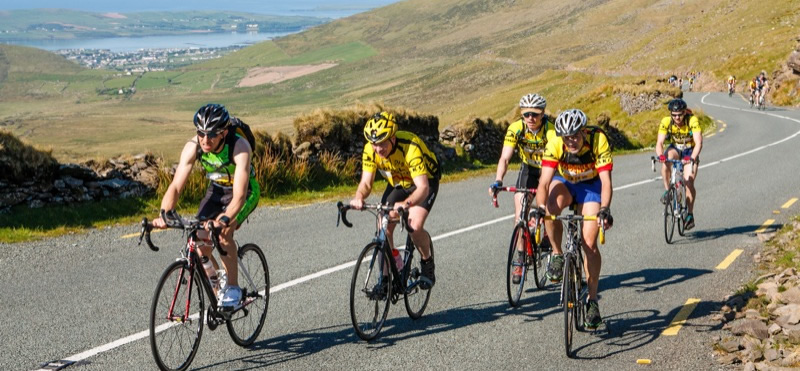 2. Mt Brandon Run/Hike, this is a super 15.5km loop around Irelands second highest mountain range. 5km Hike will get you to the summit of Mt Brandon before a super ridge to get you on the Dingle way walking trail. (first 5km will see alot of competitors hike this before running the next 10.5km section which is very runable)
All of Mountain Hike Run is on rough mountain paths/trails.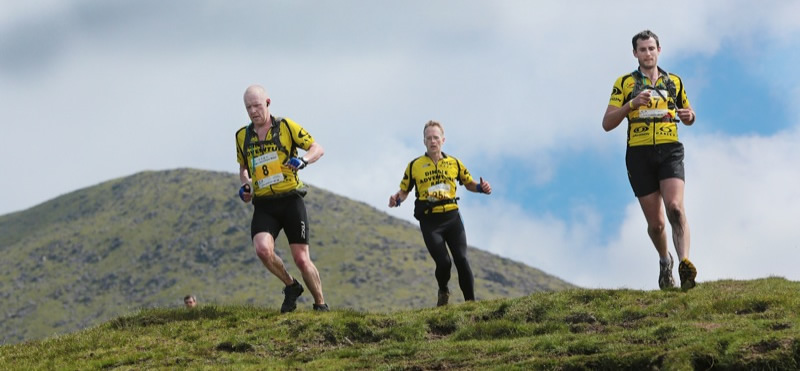 3/4/5. Cycle 9km / 6mls from Baile Breac Trasntion (T1) to bike Transition (T2) at Milltown/Dingle.  Distance 9km / 6 mls  Height Gain 60m Loss 100 & Rack bike before final 1 km run to kayak, kayak 1 km, before 1km run to finish line at Dingle marina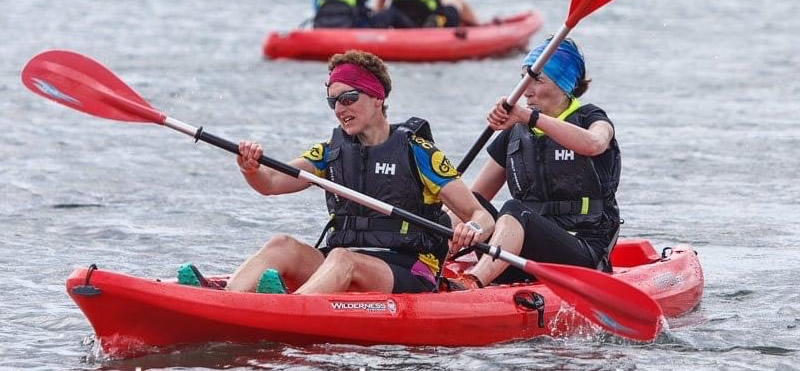 Total Distance 73km  /  45.5 mls   Height Gain 1490m / 4,910ft  Height Loss 1490m / 4,910ft
Map of Route